10:00am - 1:00pm
City of Montgomery Public Works
7315 Cornell Road, Montgomery, Ohio 45242
Add to calendar 2021-04-17 10:00:00 2021-04-17 13:00:00 America/New_York Spring Shredding Event The Environmental Advisory Commission will hold a free Spring Shredding Event on Saturday, April 17 at the monthly cardboard recycling event at the Public Works Facility located at 7315 Cornell Road (across of Sycamore High School).

Please remove paper from notebooks and binders.
Paper clips and staples DO NOT have to be removed.
No binder clips, please.
CDs or DVDs cannot be shredded.

To serve everybody efficiently, there will be a maximum of 3 boxes (copy paper size or similar) per person in line, and you must be present.Volunteers will be available to assist. Materials will be shredded onsite. 7315 Cornell Road, Montgomery, Ohio 45242
---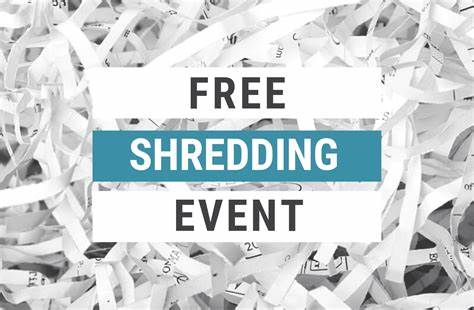 The Environmental Advisory Commission will hold a free Spring Shredding Event on Saturday, April 17 at the monthly cardboard recycling event at the Public Works Facility located at 7315 Cornell Road (across of Sycamore High School).
Please remove paper from notebooks and binders.
Paper clips and staples DO NOT have to be removed.
No binder clips, please.
CDs or DVDs cannot be shredded.
To serve everybody efficiently, there will be a maximum of 3 boxes (copy paper size or similar) per person in line, and you must be present.
Volunteers will be available to assist. Materials will be shredded onsite.