The Environmental Advisory Commission is thrilled to announce the addition of electronic recycling to its April 17 cardboard recycling and document destruction event.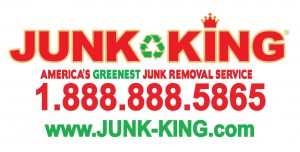 Junk King has generously offered to collect at no charge household electronics including all models of televisions and monitors. Don't miss this opportunity to bring in those hard to donate electronic items. Junk King works with a large number of non-profit groups and end-users to reuse and recycle all materials to keep waste from going to landfills. To learn more about Junk King see their website at https://www.junk-king.com/locations/cincinnati.

Also, don't forget that Document Destruction will be onsite to perform onsite paper shredding. To make your drop-off easier, please remove the paper from notebooks and binders, and all binder clips. Paper clips and staples DO NOT have to be removed. CDs or DVDs cannot be shredded. There will be a maximum of 3 boxes (copy paper size or similar) per person in line, and you must be present. Volunteers will be available to assist.
This event is held from 10:00 a.m. to 1:00 p.m. at the Public Works Facility located at 7315 Cornell Road (across of Sycamore High School).