American Legion Post 630, along with a host of volunteers, including City Council Member Mike Cappel, honored the graves of approximately 388 veterans by placing flags at their graves in time for Veterans Day.  Hopewell Cemetery has veteran gravesites dating as far back as the Revolutionary Wartime.
Post 630 consists of residents from Montgomery, Blue Ash, Madeira, Sycamore Township, Deer Park, Loveland, West Chester, and other local areas.
The City wishes to thank all the volunteers who came out to honor past veterans and continue their patriotic service in our community. The City also thanks all current veterans for their dedication and service.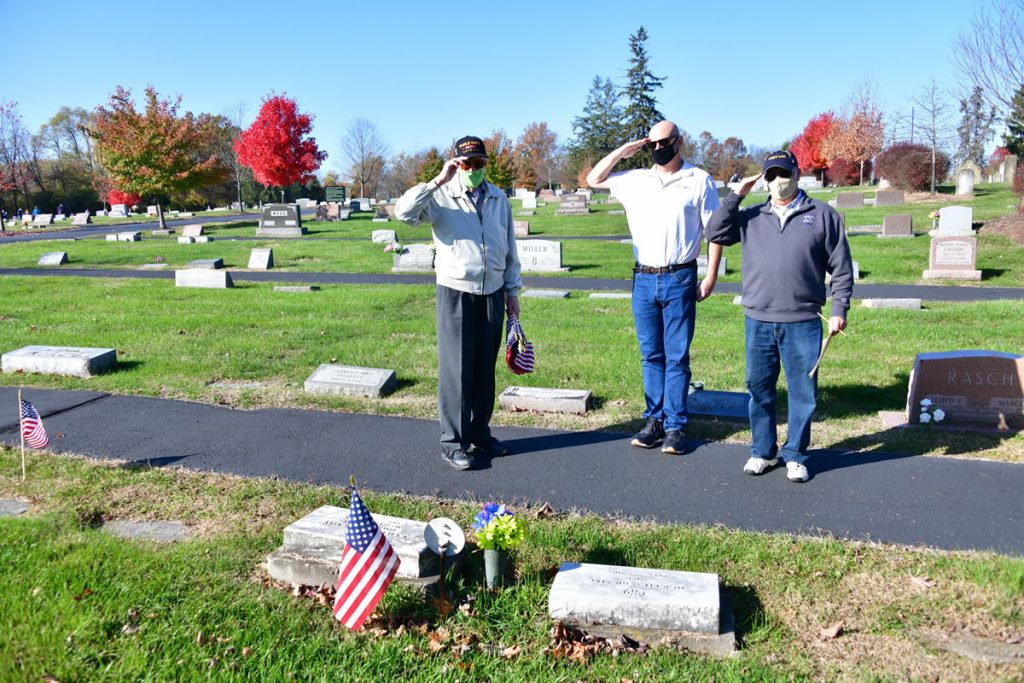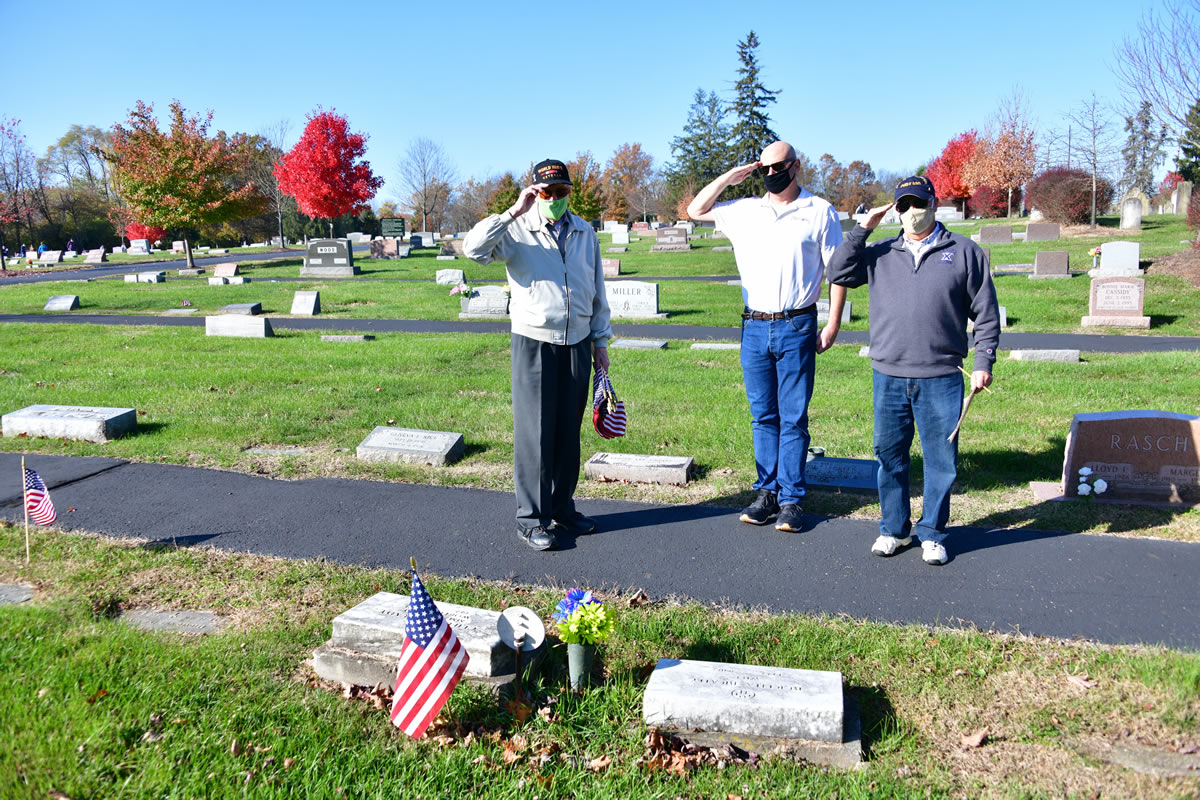 Photo Caption: Members of ALP 630 and Councilman Mike Cappel honoring Veterans