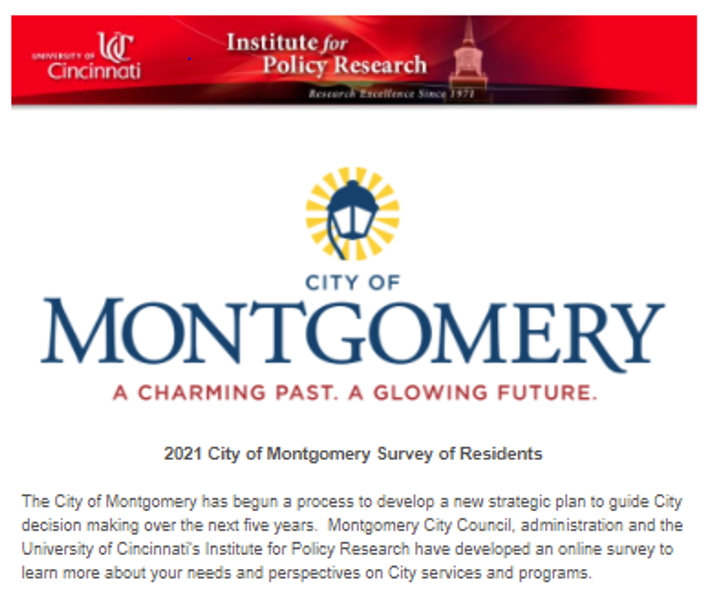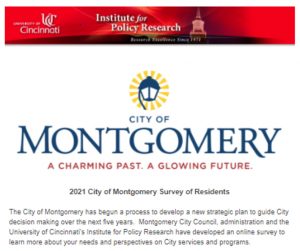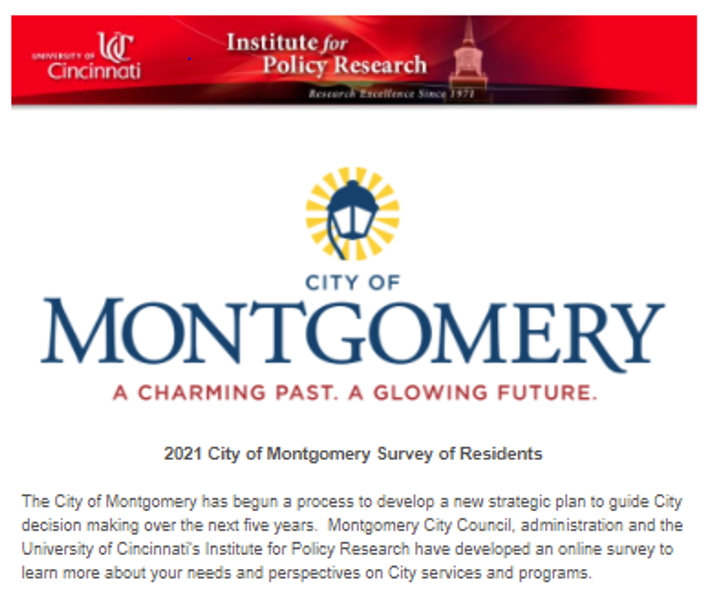 The City of Montgomery is nearing completion of the existing five-year strategic plan and is starting to plan for the next five years. As part of the information gathering process, the City is surveying residents to involve them in the planning process.
Montgomery households should start receiving survey invitations in the mail later this week. The survey invitation will come from the University of Cincinnati's Institute for Policy Research. If you have any questions about the survey, you may contact Dr. Eric Rademacher from UC at [email protected] or 513-556-3304.
For many years, the City has contracted with the University of Cincinnati to manage the survey process. The purpose of using the University of Cincinnati is to ensure that an impartial, third-party source is producing the survey, managing data collection, and analyzing the data. All survey responses are confidential.